Everything you need to run a successful brand and business.
You don't have to do it all alone.
Whether you are at the very earliest stages of your business or are already up and running, we can work together to get your project done.
It's all about strategy and execution!
Together, we implement your ideas and vision. We will bring the whole team to help GET STUFF DONE. The second half of our day is all about execution.
By the end of the day you'll have:
A checklist of what needs to be created, written and developed.
A detailed plan on how to get the rest done and get your next idea into the world, where it can impact your clients and grow your bottom line.
What can we accomplish during a VIP Day?
In just one day, you can leave with more completed than you've done in months.
We can get done a lot in a day! The VIP Day is one day – 6 hours.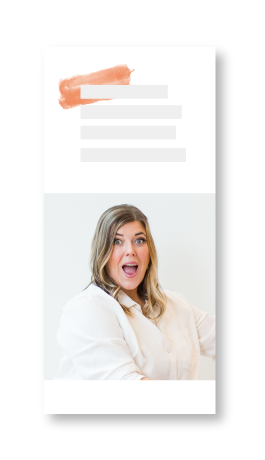 We will book 60 minute call 2 weeks after your VIP day to make sure you're still on track and all systems are a go. And you'll have access to me for those 2 weeks to keep you unstuck and on schedule.